Ansul Sentry K-Guard Fire Extinguisher Model K01-3 2-AK 6 Litre 434909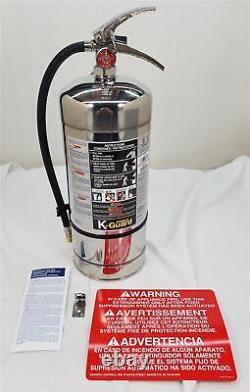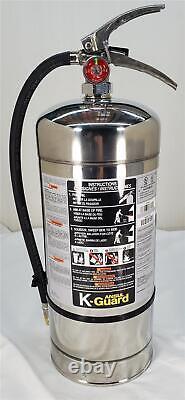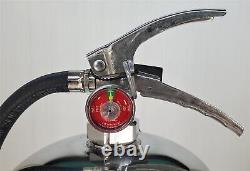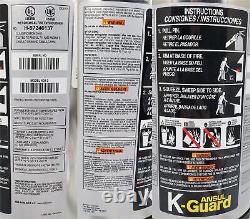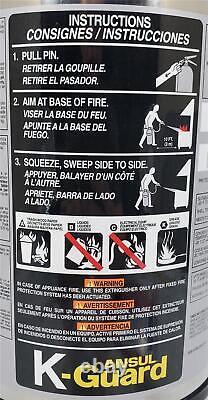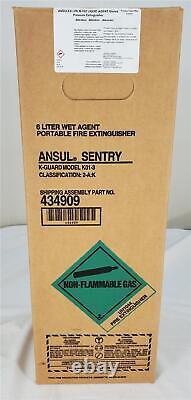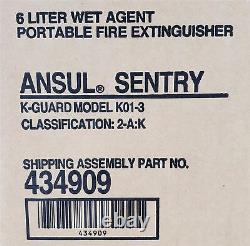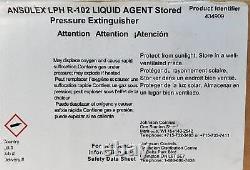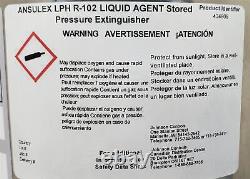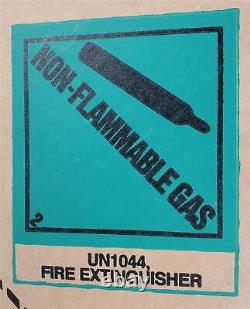 The K-GUARD liquid agent fire extinguisher is specifically designed for use on fires that involve combustible cooking vegetable or animal fats in commercial cooking equipment. Typical appliances include: fryers; griddles and range tops; upright, natural charcoal, or chain-type broilers; electric, lava rock, mesquite or gas-radiant char-broilers; and woks. Newer, more efficient cooking appliances, plus the use of non-saturated cooking oils, require a fire extinguishing agent which will not only smother a fire but provide a cooling effect. The extinguisher is ideally suitable for use in restaurants, hospitals, nursing homes, hotels, schools, airports, and other similar facilities. Meets or exceeds requirements of UL Standard 8 and.
Meets requirements of ULC Standard S554. Meets requirements of NFPA 10. Wide angle, soft discharge spray pattern. Stainless steel bourdon tube gauge. Trilingual, glare-resistant, one-piece, mylar nameplate with. Contains 1.6 Gallons (6 L) ANSULEX Low pH agent.

---