Fire Spray Fire Extinguisher House, Car, Garage Fire Extinguisher 100% Organic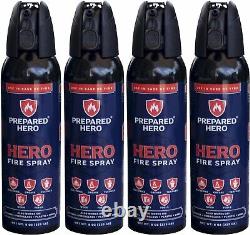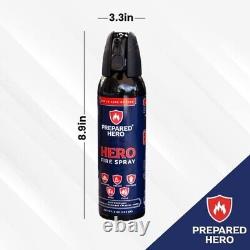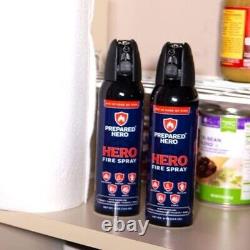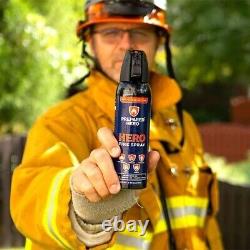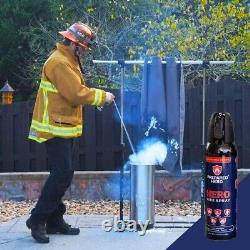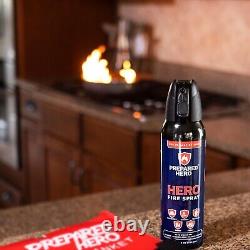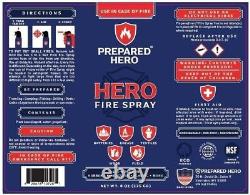 Fire Spray Fire Extinguisher House, Car, Garage Fire Extinguisher 100% Organic 4 Pack. Eliminates fire fast: Our easy-to-use and small fire extinguisher can quickly deal with small fire accidents and prevent them from turning into bigger disasters, keeping you and your loved ones safe and preventing costly property damage.
Compact and portable home and car fire extinguisher: Our fire suppressor is designed to be portable and easy to store. It's small enough to be kept in your backpack or car trunk, and can be used to keep you safe at home, at work, on your boat, or wherever else you need it. Easy to deploy fire extinguisher for truck, car, and home: Our fire extinguisher is quick to deploy and can tackle fires whether you're at home, in the car, at work, or enjoying the great outdoors. Its simple design makes it easy to use, even in stressful situations, and can help you put out fires before they get out of control.
Biodegradable and organic, non-toxic: Our formula is 100% biodegradable and non-toxic, making it safe for the environment, your family, and your pets. This makes it an ideal fire extinguisher to use in your home or car, where safety and environmental concerns are top priorities. By supporting our American-made product, you're not only getting a reliable fire extinguisher, but you're also supporting American jobs and our economy. Plus, you can trust that our product meets the highest standards of quality and safety. Why Use the Hero Fire Spray Instead of Traditional Extinguishers?
48% of all home fires start in the kitchen. Most start from simple oil based cooking. A few tablespoons of oil at the wrong temperature and disaster can happen in the blink of an eye. They are more common than people think, yet it can happen to anyone. Keeping a Hero Fire Spray in your kitchen is one of the most important decisions you can make for you and your family.
Just aim the canister directly at the fire and spray! Watch it instantly diminish before getting out of control.
It's so incredibly simple to use, and for good reason. Even children or elderly can handle it. No more heavy, messy and complicated fire extinguishers. We recommended keeping them in different locations of the house. There are over 358,000 house fires in the USA every year. Almost all of them start small and are controllable. Use the Fire Spray to safely eliminate fire from a distance. Works On Most Types Of Fire.
Most small fires can be eliminated within seconds of directly being sprayed. This includes common fires like wood, paper and grease fires. Especially once the heat or fuel source has been turned off.
It's lightweight and built for ease of use. From grandparents to kids, the Fire Spray works great. Heavy and complex equipment is a thing of the past!
It's a WIN-WIN situation!

---