Home1-4, Standard Home Fire Extinguisher, Red 4Pk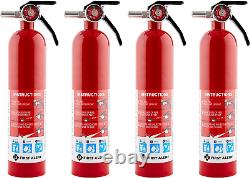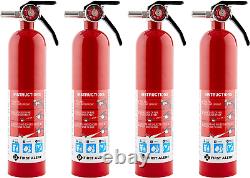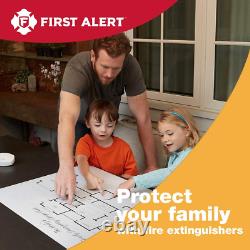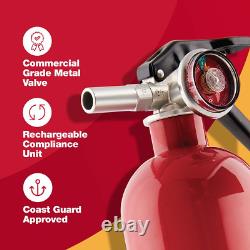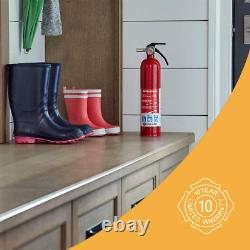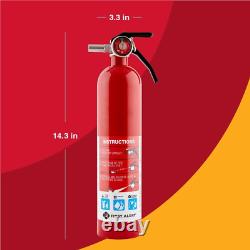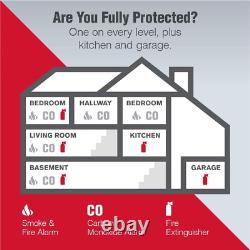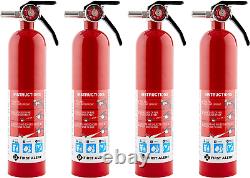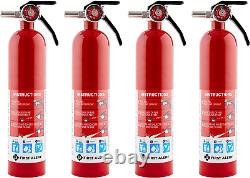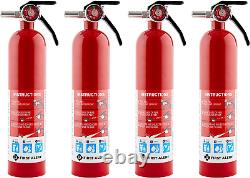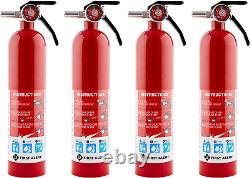 Home1-4, Standard Home Fire Extinguisher, Red 4Pk. Have the First Alert Rechargeable Home Fire Extinguisher 4-Pack (HOME1) on hand to minimize damage or injury in the event of a fire. Ideal for any household location and featuring an all-metal body, trigger, and valve, it fights wood, paper, trash, plastics, gasoline, oil, and electrical-equipment fires-plus is UL rated 1-A:10-B:C. If you're required to discharge the monoammonium phosphate extinguishing agent, visit a professional for recharge. Until then, use the corrosion-resistant, color-coded gauge to accurately measure the contents.
The pull pin with a safety seal prevents tampering, while the waterproof label with 4-step instructions is always clear to read. Coast Guard approved for marine use and comes with a mounting bracket and strap for secure storage.
15 x 10 x 10 inches. Home Fire Extinguisher - 4-Pk. Rated 1-A:10-B:C, Model# HOME1.
Product Dimensions: 10.0 inches x 15.0 inches x 10.0 inches. We reserve the right to cancel any order for any reason at any time.
We are not responsible for undeliverable addresses. All of our items, unless otherwise stated, will only run on 120 volts. Please check to make sure your country complies with these specifications. We will work with you to resolve any problem you may have.

---