JL Industries #C1035F10 Cosmopolitan Stainless Steel Fire Extinguisher Cabinet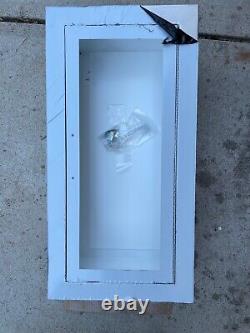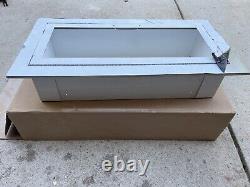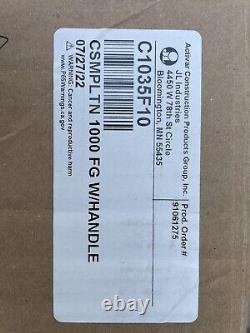 This JL Industries Cosmopolitan fire extinguisher cabinet is made of durable stainless steel and is designed to hold a standard size fire extinguisher. The cabinet is perfect for industrial and commercial use and can easily be mounted on walls for quick access.
The sleek design and brand name make this a sought-after item for those in need of reliable fire protection equipment. The Cosmopolitan Series is a Modern, Clean Look Stainless Steel Cabinet. Door and Trim are #4 stainless steel. Flush cabinet doors have a 5/8 door stop and are attached by a continuous hinge with a zinc-plated handle and roller catch. All models have 1-3/4 trim on face and door.
The door comes with a full panel of clear acrylic glass. Handle protrudes 5/8 from the surface. The tub is constructed of cold rolled steel with white powder-coat finish standard.

---