NOS 2017 H3R 1.4 Lb HalGuard Fire Extinguisher Chrome Part No. HG100C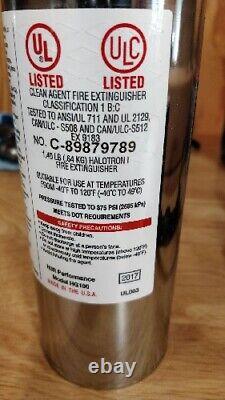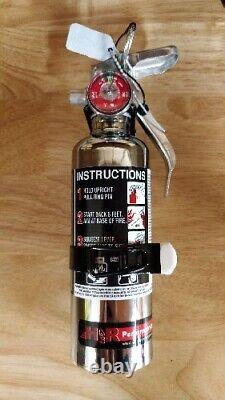 NOS 2017 H3R 1.4 Lb HalGuard Fire Extinguisher Chrome Part No. A chrome fire extinguisher is a great way to dress up your interior. Combining the clean properties of HalGuard and a high gloss chrome finish, make this fire extinguisher a show car favorite. No thermal shock to electronics No mess or damage to vehicle or surfaces Liquefied gas extinguishes hard-to-reach fires Does not impair operator's vision EPA approved Listed and rated 1B:C by Underwriters Laboratories Rechargeable Steel strap amp; mounting bracket Extinguisher size 10" x 2-1/2" 6' - 8' discharge range High quality steel cylinders All metal valve construction Compact, lightweight, easy to use. Check out our entire store for more great products and deals!
We do however make every possible attempt to accurately describe the inventory we sell and stand behind it. Since 2016, 8TEN Industries has been a leading asset recovery provider supporting national retailers, brands, and manufacturers. Our 60,000 square foot processing and distribution facility located in Cass City, Michigan has allowed us to become industry leader in turning difficult problems for manufacturers into great deals for our customers.

---